Optimise your School Day With Lync
Lync is an intuitive, affordable, and customer-centric tool designed specifically for schools.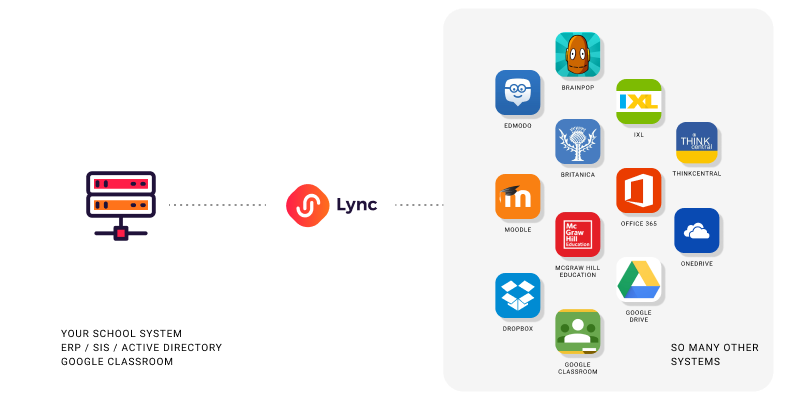 Educational Institutions are the third most frequent target of hackers
Data is a critical aspect of the education system, and having a good user access management tool can help schools to improve productivity and streamline administrative processes. Lync provides schools a secure and convenient way to manage user access to sensitive data. With Lync, students, and teachers can access multiple applications and services from a single portal with just one login credential.
Reduce administrative burden
Simplify student data management
Increase Security and Compliance
Trusted by 15000 students and teachers
Lync strives to provide a transparent and reliable service to its schools
We never sell or lease any data or promote advertising on our platform.
All data is stored in our private cloud infrastructure, encrypted.
Every organization and its data will be removed permanently if the organization decides to discontinue.